The Western Paradise
(This is the 16th in a series of reminiscences by Lama Lodu Rinpoche)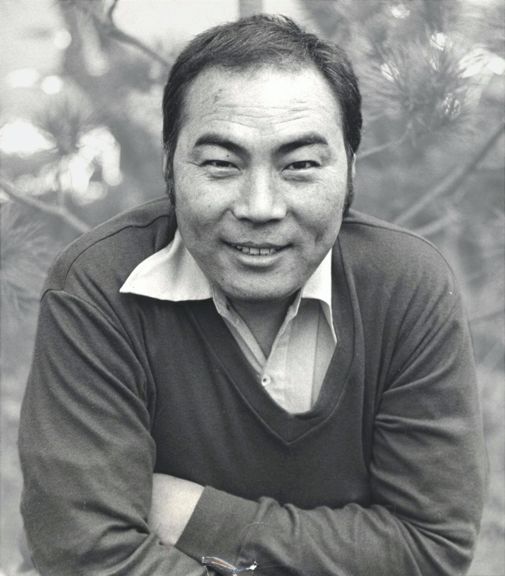 His Excellency Kalu Rinpoche had asked me to go to the USA to take over responsibility for the new dharma center he had established in San Francisco so I flew from Stockholm to New York City, where I spent a few days as the guest of Lama Norla at Kagyu Zamling Kunchab and by happy coincidence, His Holiness the Karmapa was also in town giving teachings. It also happened that another student of Kalu Rinpoche, Surya Das, was staying in New York and studying with Lama Norla at that time. I had met him several times at Sonada, where he often came to receive teachings from Kalu Rinpoche. He was kind and accommodating to me, offering to show me around the city and to take me to see the Karmapa, which was the first thing I wanted to do.
As I walked into His Holiness.s hotel room, he looked directly into my face with surprise and asked in a penetrating voice: .Where are you going?. Of course he was surprised to see me in New York since he had not long ago established me as resident lama in Stockholm. I replied in a trembling voice that I was on my way to San Francisco, to take over the dharma center there. "Who asked you to do this?" demanded His Holiness. I told him that it was the request of Kalu Rinpoche. Upon hearing this, His Holiness's gaze shifted and became gentle. "Well, His Excellency knows what he is doing so you must do exactly as he says". He then asked me in a warm and friendly way about my travels and plans and offered to put me up at his hotel if I needed a place to stay. I explained that I was staying at Lama Norla's center and that Surya Das was helping me get around and would take me to any teachings that His Holiness might be giving. I said I would come see him again before leaving New York.
I stayed in New York for three days and attended several teachings given by His Holiness. Just before departing for California, I went back to his hotel and he told me how lucky I was. "San Francisco is the Western Paradise of the human realm," he said, and added that Kalu Rinpoche was giving me a great gift in sending me to such a wonderful place and that I must work hard to deserve such an honor. He gave me his blessings and sent me on my way.
I arrived at San Francisco Airport the day before Thanksgiving 1976 and was greeted by several members of KDK bearing flowers and katas. They drove me to the center, which was located at 21st and Dolores in a three-story rented house. There were seven or eight permanent residents at that time, among them, Joe Duane (Chokyi Gyatso), Cynthia Moku, Michael Conklin and Tara Sullivan. The KDK president was Sangye Elliott. Each of the residents chipped in to cover my rent and utilities and they rotated the cooking and serving of my breakfast, lunch and dinner every day, so I had no worries and not much to do. I led morning and evening puja, and in the evenings pretended to do Q and A but the truth is that I understood few of my new students. questions and I doubt that any of them understood my answers! I was free much of the day every day and there was plenty of time for my own practice, which was thriving, and for pleasant walks in Dolores Park and a little bit of sightseeing.
I became friends with a Tibetan man named Dawa Norbu, who occasionally came to the center to visit one of the residents. A student of political science, he was intelligent and fluent in both Tibetan and English, so I asked him if he would translate for me so that I could begin to give teachings. He was very well educated and had written a book on the history and politics of Tibet, but he knew very little about Buddhism so I had to talk to him for hours before giving a teaching to provide him with the background necessary for a good translation. Despite his great intelligence, he could not accept the truth of the teachings. He was deeply skeptical and at the end of every teaching he always said to me, "I will have to think about this".
How odd that my Westerners students were so open and eager to hear these teachings, as if they had been waiting for them all their lives, while my Tibetan friend had his mind set against them and could not accept even the most basic ideas of Buddhist philosophy. But slowly and gradually I began see a tiny spark light in his mind. I watched him as he watched my Western students absorb the teachings with such reverence and devotion and I saw that something was beginning to dawn upon him: his doubt was turning to wonder. And for the first time I realized what an enormous power and responsibility rested in my hands and that it was actually possible I might be able to do something truly good with this life of mine.
This is the 16th in a series of reminiscences by Ven. Lama Lodu Rinpoche
Lama Lodu Rinpoche's Autobiography