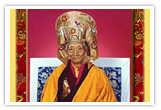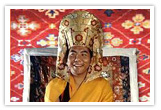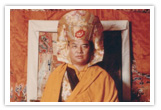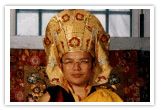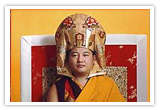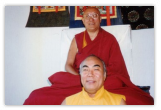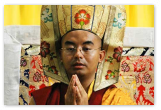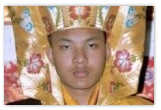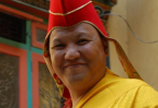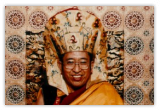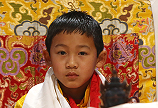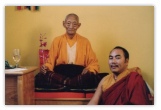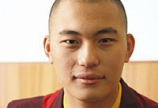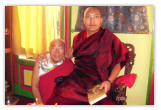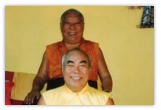 Kagyu Droden Kunchab, established in 1974, is dedicated to the ultimate benefit of all sentient beings. By supporting the center through your membership, you connect with the boundless merit of those who brought Buddha-Dharma to the West. As a supporting member you merge with the highest intentions of Kalu Rinpoche, Lama Lodu Rinpoche and other bodhisattvas.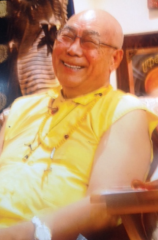 Subscribe to the KDK-Events:
Kagyu Droden Kunchab
1892 Fell Street, San Francisco,
California 94117, USA
(415) 752-5454
Lama Chöying gives teachings on the Green Tara Sadhana
Sat., February 18th— Sun., February 19th
Sat., March 4th—Sun., March 5th
10 AM—Noon, 2 PM—4 PM each day
KDK, 1892 Fell St., San Francisco, CA
Tuition: $50/weekend ($25 KDK Members), $100 ($50 for KDK Members) for the full two weekend course; register @ http://kdk.org/event_reg.html
Lama Chöying will be teaching Green Tara Sadhana. Tara, the female form of enlightenment, is well known to Vajrayana Practitioners. Historically she was a princess who possessed both wealth and prosperity. She offered all her prosperity and wealth to the monks for many years. All of the monks and nuns and other people were so impressed by her generosity, that one day all the monks made a request to her. "You have accumulated so much merit, perhaps now you should take the Bodhisattva Vow and pray that you may be born as a male and save many beings through your activity."
She considered that there were so many male Bodhisattvas and Buddhas greatly benefiting beings, but no enlightened Female Bodhisattvas. So, she replied, "I will take the Bodhisattva Vow and I will dedicate to be born as a female until all beings are completely released from suffering." Then, she took the Bodhisattva Vow to be born as female form until the end of suffering of sentient beings. Historically, there are many times she took rebirth as a woman and benefited limitless beings. Eventually she became enlightened, becoming a Lord of Refuge to all sentient beings in female form.
The Buddha Sakkyamuni prophesized in many sutras, that one who practices Tara and recites mantra will rapidly remove obstacles on the path and speed the advancing on your path. Because she was empowered by the Buddhas of the Three Times, she embodies the activity of all the enlightened ones.
At KDK, we practice Green Tara every Sunday from 10 AM to 11:30 AM. By receiving these teachings, you will know more about Tara and how to perform the Sadhana, and help your practice deepen and increase the benefit you receive through this practice. We at KDK welcome and encourage you to receive this teaching and participate in the Sunday Tara practice. Lama Chöying will do his best to teach through his experience, understanding, and what he has learned.