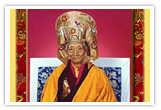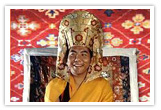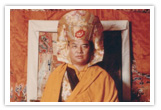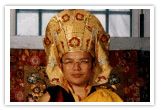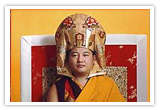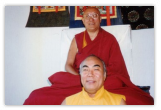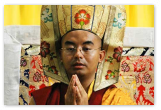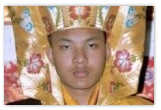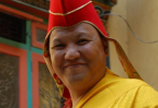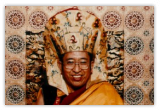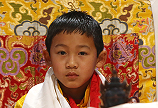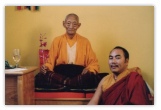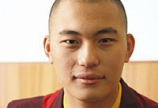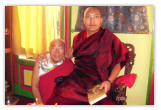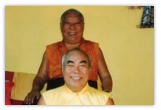 Kagyu Droden Kunchab, established in 1974, is dedicated to the ultimate benefit of all sentient beings. By supporting the center through your membership, you connect with the boundless merit of those who brought Buddha-Dharma to the West. As a supporting member you merge with the highest intentions of Kalu Rinpoche, Lama Lodu Rinpoche and other bodhisattvas.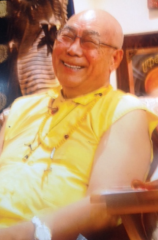 Subscribe to the KDK-Events:
Kagyu Droden Kunchab
1892 Fell Street, San Francisco,
California 94117, USA
(415) 752-5454
Lama Lodu Rinpoche gives teachings on the Way of the Bodhisattva at KDK
Sept 23rd and Sept 24th; 10 AM—12 PM, 2 PM—4 PM each day
1892 Fell St., San Francisco
Tuition: $100 ($50 for KDK Members) for the weekend; register @
http://kdk.org/event_reg.html
This text belongs to the Shastra, and was composed by the Bodhi-sattva Tokmay (Asanga), who was an incarnation of Avalokitesvara. He wrote 37 stanzas of the Way of the Bodhi- sattva containing the stages of the path: renunciation, revulsion to Samsara, overcoming samsara, devotion to the Three Jewels, dedication of oneself to benefit other beings, the view of Emptiness, and dedicating all of the merit one has accumulated to the total achievement of omniscience. There are many commentaries and books you can find. This was requested by a student of KDK who has long time served for many positions of the center, and she has also practiced along the path, and by her own experience she knows we need to clarify how the Bodhisattvas walk on the path of liberation. Therefore, she requested Lama Lodu Rinpoche to give teachings on this topic. Even though time is very limited on such a broad and profound topic, Rinpoche will condense this teachings to one weekend. Rinpoche will give teachings based on the root text with his capability.