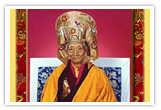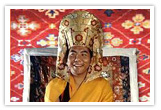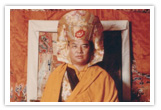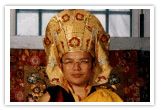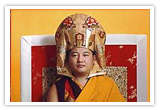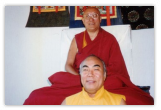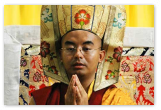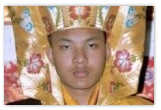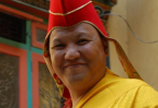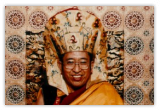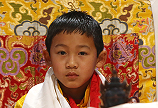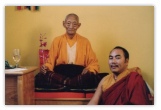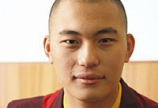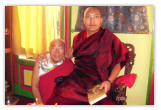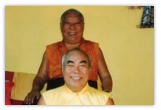 Kagyu Droden Kunchab, established in 1974, is dedicated to the ultimate benefit of all sentient beings. By supporting the center through your membership, you connect with the boundless merit of those who brought Buddha-Dharma to the West. As a supporting member you merge with the highest intentions of Kalu Rinpoche, Lama Lodu Rinpoche and other bodhisattvas.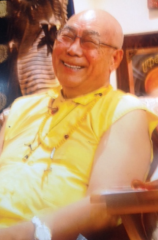 Subscribe to the KDK-Events:
Kagyu Droden Kunchab
1892 Fell Street, San Francisco,
California 94117, USA
(415) 752-5454





Thanksgiving Celebration at KDK Thanksgiving Celebration at KDK

Thursday, Nov. 23rd
Lama Lodu Rinpoche & KDK Lamas
KDK, 1892 Fell St, San Francisco
The Kagyu Droden Kunchab Buddhist Dharma Center, the spiritual director Lama Lodu Rinpoche and all the KDK lamas would like to welcome all of the students to the Thanksgiving celebration. We will provide tea and a good lunch. There will be food available no matter what your diet, but if you'd like to bring any particular dish you are more than welcome to bring it and share with everyone. We will meditate on the Bodhisattva Avalokitesvara, the one who represents all of the Buddha's compassion and wisdom. Being that we are Buddhist Mahayana followers, this is the way we contribute to benefit sentient beings through cultivating the Bodhicitta and visualizing Avalokitesvara Bodhisattva and reciting mantra, and then dedicating the merit to all of these beings. This is the special occasion where many beings lose their lives, and by accumulating merit and wisdom in this way, we benefit those beings who encounter this circumstance.

We talk lots about love and compassion, but it sounds more or less like lip service, as we are not seriously concentrating on the actual meaning of love and compassion in order to make it rooted in our mind. By engaging this practice, we sustain this attitude in our mind as well as naturally cultivate love and compassion with our speech and bodily conduct according to the sutras the Buddha has given.

On this occasion, many animals have their life taken away. Most especially, turkeys are the target for the celebration of this occasion. I saw animal cruelty on the television, and they keep the animals with a very miserable life. They kill them as if they have no life at all. This is an example, but that's the way human beings treat lots of animals. So, the KDK Buddhist Center is dedicating this day to compassion to all sentient beings, but more especially the turkeys that are targeted on this occasion. On this day, we are starting at 10 AM with the practice of the Bodhisattva Mahasattva Mahakaruni, the Avalokitesvara, the manifestation of the essence of all the Buddhas and Bodhisattvas compassion. So, in order to cultivate compassion from our heart, we need such pure compassion energy from the divine Bodhisattva Mahasattvas. We will be practicing the Sadhana of 1000 Arm Chenrezig Mahakaruna and reciting the dharani mantra. We urge you all to come to do this together with one pointed compassionate mind and dedicate this to those beings who are killed for human pleasure. I, Lama Lodu Rinpoche and KDK invite you to this special occasion. This is the annual Thanksgiving event at KDK, and I hope everyone can make it. If you are able to come, please make a reservation by leaving a message with the KDK Office Line at (415) 752-5454. This way, we will be able to make sure we can accommodate your needs. At 12'Noon, we will be beginning the feast. While you are chanting, we will provide tea and cookies.