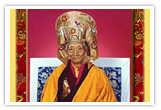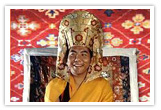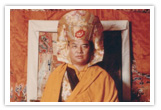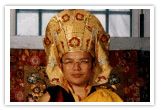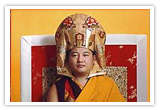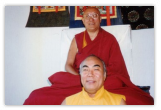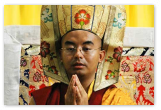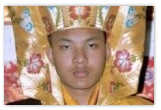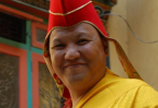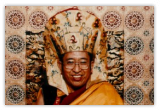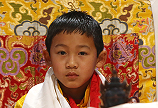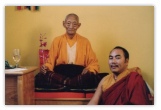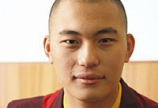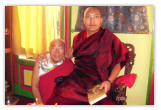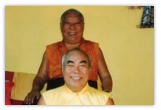 Kagyu Droden Kunchab, established in 1974, is dedicated to the ultimate benefit of all sentient beings. By supporting the center through your membership, you connect with the boundless merit of those who brought Buddha-Dharma to the West. As a supporting member you merge with the highest intentions of Kalu Rinpoche, Lama Lodu Rinpoche and other bodhisattvas.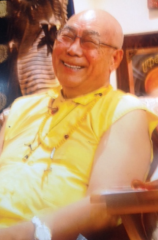 Subscribe to the KDK-Events:
Kagyu Droden Kunchab
1892 Fell Street, San Francisco,
California 94117, USA
(415) 752-5454
Overcoming Suffering through Meditation: Lama Lodu Rinpoche gives Teachings and the Medicine Buddha Empowerment
Sat., January 21st—Sun., January 22nd
January 21st, 10 AM – Noon: Different Points of View within Buddhism; Question and Answer
January 21st, 2PM – 4PM: - Buddha as the destination, Dharma as the Path, Sangha as the Companion on the Path
January 22nd, 10 AM – Noon: Refuge Ceremony followed by Medicine Buddha Initiation
January 22nd, 2PM – 4PM: Teachings on the Medicine Buddha Practice
Classroom Building - Classroom D
University of Pacific, Sacramento Campus
3285 Fifth Ave., Sacramento, CA
Free Event. Donations are greatly appreciated. Sponsored by KDK Sacramento and the University of Pacific Benerd School of Education in Sacramento.
This January, Lama Lodu Rinpoche will give a weekend of teachings and an initiation at the University of Pacific in Sacramento. Saturday morning, Rinpoche will teach on the different points of view within Buddhism and answer questions from the attendees. In the afternoon, Rinpoche will give teachings on the Hinayana and Mahayana path. This includes the Bodhisattva Attitude and training one's mind to overcome afflictions, and how to joyfully live in this afflicted and confused world.
On Sunday, Rinpoche will give the Medicine Buddha empowerment and teachings. Rinpoche will confer the blessings of the Medicine Buddha and enable practitioners to develop their altruistic love and compassion and help them purify the poisons of both ignorance and disease. In this dark age of mental and physical suffering, the practice of Medicine Buddha is the perfect remedy that can help cure afflictions and promote both inner harmony within the student and outer harmony within the community and this world.
The 16th Gyalwa Karmapa once described Lama Lodu Rinpoche as "a lama who has highly developed his inner practice". Rinpoche was appointed resident lama of Kagyu Droden Kunchab in 1976 by His Holiness the Karmapa and His Eminence Kalu Rinpoche. From then until now, Lama Lodu Rinpoche has completely dedicated his life to teaching the genuine Dharma both at the Kagyu Droden Kunchab Buddhist center in San Francisco and at satellite centers across the United States. Rinpoche's teachings are clear, unique, and profound, giving time for question and answers to clarify the student's understanding of the practice and ensuring they have the full capability to engage with the practice and benefit not only themselves, but all sentient beings.
For questions, contact Jo Anna at jojodancerfly@gmail.com.