Sangha Update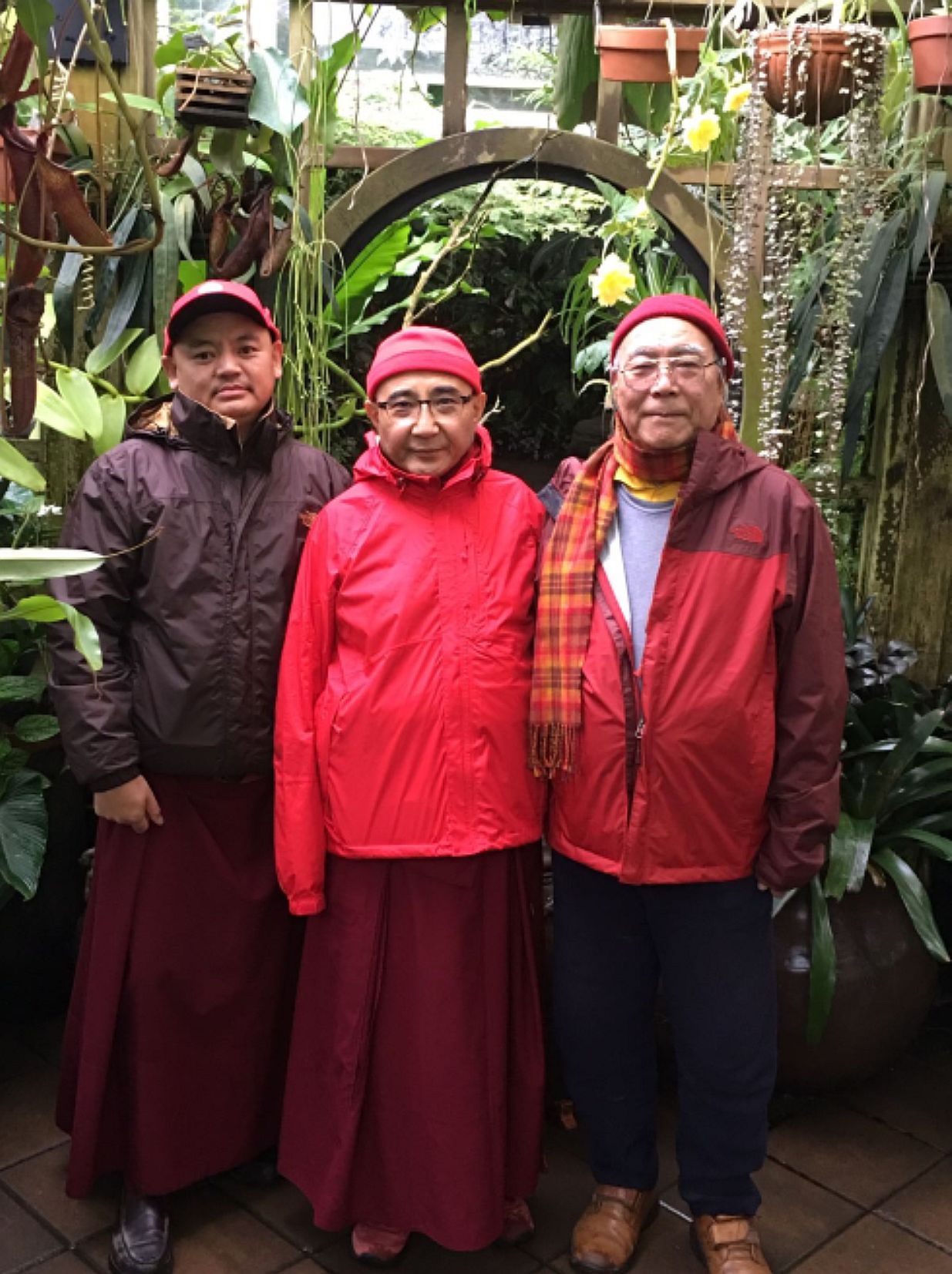 From Left: Ven. Lama Tenam, Ven. Lama Palden Dorjee, Lama Lodu Rinpoche
Since 1974, we have been practicing daily in the morning from 6 AM to 7 AM and in the evening from 8 PM to 9 PM. His Eminence Kalu Rinpoche created this arrangement when he founded the center, and so we keep this schedule according to his design.
In addition to that, on Saturday we have Preliminary Practice from 10 AM to 11:30 AM, and on Sunday we have Green Tara from 10 AM to 11:30 AM. All of this has been non-stop since 1974. In each of these practices, we include long-life prayers for the Karma Kagyu masters and the long-life prayer for His Holiness the Dalai Lama. We make no restriction that anyone can join and attend puja. On Saturday, there's question and answer after the 8 PM puja ends, but this depends on the lamas who are available to give answers.
If you'd like to have a specific interview, call (415) 752-5454 and leave a message. You can skip the lengthy message by pressing the # key.
| | |
| --- | --- |
| | We, the KDK Sangha members, very much wish Venerable Lama Tenam to teach us. His english is very clear and illuminating the meaning very well for the Western young students. |
| | Venerable Lama Palden Dorjee has been at KDK for almost 1.5 years and is studying hard everyday in order to communicate in english with the Sangha. We urge him to teach, but due to the difficulty of finding a good translator, they are hard to find and very expensive as well. In general, a translator is not ideal because they can lead to misunderstandings between the teacher and students and they may mislead the true meaning of the teachings. Therefore, we are patiently waiting until Venerable Lama Palden Dorjee can communicate in english with the KDK Sangha. |